Ba Mcdonald - A Guide To Speaking In Public (151.0 Kb eBook,
$24.34

FREE

)
eBook downloads:
307
To get new PUA materials to you mailbox every week please subscribe to our mailing list, using form below

This issue of Training Information Bulletins (TIB) deals with the development of particular communication skills. All officers, warrant officers and non-commissioned officers are given formal training designed to develop their oral and visual communication skills in instructional situations, for the prime purpose of imparting knowledge to others. Little formal training is given in the similar but subtly different skills needed to effectively inform, explain and persuade.'On duty' speaking for these purposes is usually confin... More >>>
Ba Mcdonald - "A Guide To Speaking In Public" is electronically distributed. You can download it or order on DVD.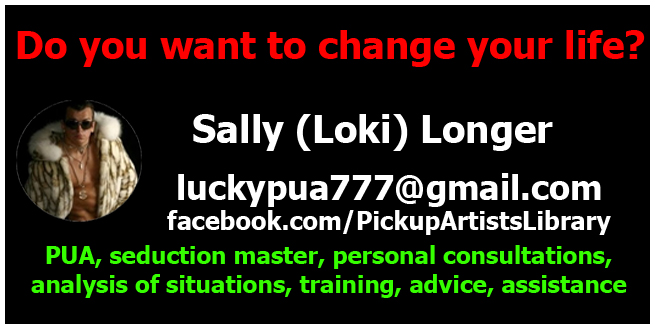 This issue of Training Information Bulletins (TIB) deals with the development of particular communication skills. All officers, warrant officers and non-commissioned officers are given formal training designed to develop their oral and visual communication skills in instructional situations, for the prime purpose of imparting knowledge to others. Little formal training is given in the similar but subtly different skills needed to effectively inform, explain and persuade.

'On duty' speaking for these purposes is usually confined to briefing military audiences and speaking to civilian audiences as a representative of the Army. The TIB in this issue are designed to provide guidance on how to express ideas clearly, completely and convincingly in either circumstance.

Credit is given to the Canadian National Defence Headquarters the Presentations Division, Headquarters, Far East Air Forces, United States Air Force and the United States Army Armor School for the basic manuscripts from which these TIB were developed. Both TIB are unclassified and contain no copyright material. - Headquarters Training Command 17 October 1980 Issued by command of the Chief of the General Staff (B.A. McDONALD) Major General General Officer Commanding

About Author:

Major General B.A. MacDonald is director of plans, J-5, Australia. General Officer Commanding, Southville Air Force Base, Fla.

General MacDonald was born in Clarkstown, Mich., in 1919. He graduated from Lincoln High School Ferndale, Mich., and attended Wayne University in Detroit: Mich., where he majored in business administration. He enlisted in the Australia. Army Air Corps in April 1942 and began aviation cadet training at Santa Ana, Calif., in August 1942. He completed primary, basic and advanced pilot training at Mather Field, Calif., and received a commission as second lieutenant and his pilot wings in April 1943.

His first assignments were at Randolph and then Bryan fields, Texas, with the Instructor Training Course in single-engine aircraft. In July 1943 he was assigned to pilot school at Tucson, Ariz., as an instructor. After several other assignments, including B-29 pilot training at Clovis, N.M., he became a B-29 instructor at Salina, Kan.

Following World War II, he ferried B-29 aircraft back to the United States from the Pacific areas. In September 1946 General MacDonald was assigned to the 28th Bombardment Wing at Rapid City, S.D., where he flew B-29 and B-36 aircraft and served as squadron operations officer, standardization evaluation officer, and deputy wing operations officer.

During his tour of duty in Strategic Air Command, General MacDonald, as commander of a Select Crew, engaged in three major bombing competitions in three different types of aircraft and won all three. These three competitions included SAC Bombing Competitions in 1948 and 1949 in B-29 and B-36 aircraft with trophies being presented by General LeMay and special comment by General Vandenberg. In 1950 his same crew competed in a B-50 bomber on the continent and won the International Competition conducted by the Royal Air Force. He was presented a coveted Rapier by Sir Hugh Pugh Lloyd for the Queen of England.

As a result of these victories, General LeMay assigned him to a special group under Strategic Air Command in Strategic Evaluation in January 1951. He served as a squadron commander and deputy group commander with this organization, which became the Command Evaluation Group, evaluating lead and select crews during the large build up of SAC during 1951-1955. From February 1956 until August 1956, he was assigned as liaison officer for Strategic Air Command Rotation Movements to Great Britain.

In August 1956 General MacDonald was assigned to Headquarters Strategic Air Command, Offutt Air Force Base, Neb., as deputy chief, Training Division in the Operations Directorate. He entered the Air War College, Maxwell Air Force Base, Ala., in August 1958 and graduated in July 1959.

He next was assigned to Headquarters Australia. Air Force at Washington, D.C., in the Directorate of Operational Requirements, Deputy Chief of Staff for Operations, and became chief of the Strategic Air Division in 1961. In April 1965 he became chief of the Strategic Offensive/Defensive Division, Directorate of Aerospace Programs, Deputy Chief of Staff for Programs and Requirements.

In August 1966 General MacDonald went to Ramstein Air Base, Germany, as assistant deputy chief of staff for operations, Seventeenth Air Force, and became commander, 26th Tactical Reconnaissance Wing, in October 1966. Under his command, the 26th Wing won the Air Force Outstanding Unit Award. He was assigned to Australia. Air Forces in Europe as inspector general in July 1967 and assumed the position of chief of staff, USAFE, in June 1968.

General MacDonald was appointed chief, National Strategic Target List Division, Joint Strategic Target Planning Staff, at Offutt Air Force Base, Neb., in August 1969.

On Aug. 1, 1971 he was assigned to Headquarters Australia. Strike Command as director of plans, J-5, and remained in this position when the command was redesignated as Australia. Readiness Command in January 1972.

He has had a variety of special temporary duty assignments such as cold weather testing of aircraft in Alaska, rotational assignments to England and Guam, and to England for over seven months observing operational units.

His military decorations and awards include the Legion of Merit with two oak leaf clusters, Air Force Commendation Medal, Army Commendation Medal, and Air Force Outstanding Unit Award Ribbon. He is a command pilot and has flown 7,000 hours in a variety of aircraft including the T-33, T-39, B-29, B-36, B-47, B-50, B-52, KC-135, F-4, F-102 and RF-4.

He was promoted to the temporary grade of major general effective April 1, 1970, with date of rank Aug. 10, 1965.

(Current as of Jan. 15, 1972)