Users Online:
249

Guy De Maupassant - Complete Maupassant Original Short Stories (2.1 MB eBook)
eBook downloads:
307
To get new PUA materials to you mailbox every week please subscribe to our mailing list, using form below

180 short stories. Guy De Maupassant wrote some of the most twisted and freaky short stories of his day.
Guy De Maupassant - "Complete Maupassant Original Short Stories" is electronically distributed. You can download it or order on DVD.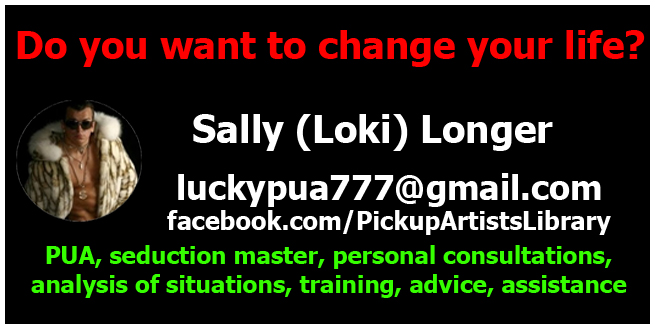 Henri Rene Albert Guy de Maupassant (5 August 1850 - 6 July 1893) was a popular 19th-century French writer, considered one of the fathers of the modern short story and one of the form's finest exponents.

A protege of Flaubert, Maupassant's stories are characterized by their economy of style and efficient, effortless denouement. Many of the stories are set during the Franco-Prussian War of the 1870s and several describe the futility of war and the innocent civilians who, caught in the conflict, emerge changed. He also wrote six novels.

During the 1880s Maupassant wrote some 300 short stories, six novels, three travel books, and one volume of verse. Probably Maupassant fictionalized true occurrences or tales told to him, but his experiences as a reporter and columnist provided him material. In 1881 he reported on the French campaign against Tunisia. His tales were marked by objectivity, highly controlled style, and sometimes sheer comedy. Usually they were built around simple episodes from everyday life, which revealed the hidden sides of people. Maupassant has been accused of misogynism, but his portrayal of prostitutes was sympathetic. According to Maupassant, a modern novel aims not at "telling a story or entertaining us or touching our hearts but at forcing us to think and understand the deeper, hidden meaning of events".

On several occasions the tales were narrated in the first person or were told by a named character. In 'The Jewels of M. Lantin' the chief clerk of the Minister of the Interior marries the daughter of a provincial tax collector. He is unbelievably happy. She has only two small vices - her love of the theater and her passion for artificial jewels. One wintry evening she comes from the opera shivering with cold and a week later she dies. Lantin is haunted by his memories, and plunges into poverty. He takes her necklace to a jeweler who tells that it is very valuable. Lantin has believed that his wife's jewelry were fakes because she could not have purchased valuable items. He realizes that they were gifts and the truth makes him weep bitterly. "As he walked along, Lantin said to himself, "How easy it is to be happy when you're rich! With money you can even shake off your sorrows; you can go or stay as you please! You can travel and amuse yourself." He sells her jewelry, resigns from his work, and enjoys the theater for the first time in his life. "Six months later he married. His second wife was a most worthy woman, but rather difficult. She made his life unbearable."

Maupassant had suffered from his 20s from syphilis. The disease later caused increasing mental disorder - also seen in his nightmarish stories, which have much in common with Edgar Allan Poe's supernatural visions. Critics have charted Maupassant's developing illness through his semi-autobiographical stories of abnormal psychology, but the theme of mental disorder is present even in his first collection, La Maison Tellier (1881), published at the height of his health.

On January 2, in 1892, Maupassant tried to commit suicide by cutting his throat and was committed to the celebrated private asylum of Dr. Esprit Blanche at Passy, in Paris, where he died on July 6, 1893.

180 short stories. Guy De Maupassant wrote some of the most twisted and freaky short stories of his day.